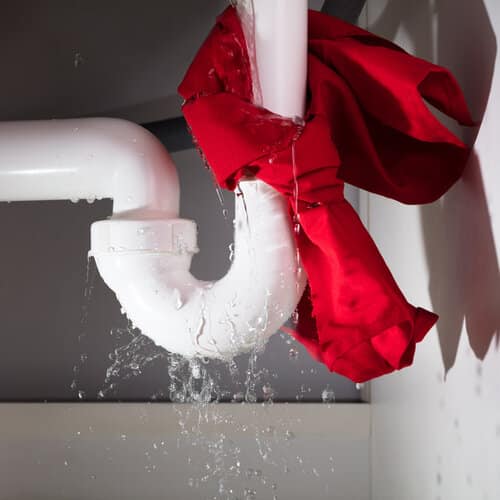 Trust My Plumbers LLC During Your Plumbing Emergencies
During a plumbing emergency, every second counts, and knowing who to call in the middle of your crisis can make all the difference between a minor inconvenience and a huge plumbing disaster. If you have a plumbing emergency in Asheville, NC, don't panic, pick up the phone, and call My Plumbers LLC. Our licensed plumbers have decades of experience correcting plumbing emergencies, and we would love the opportunity to earn your business as well.
Whether you're standing ankle-deep in toilet water or facing a personal geyser in your living room, we have the tools, experience, manpower, and know-how to fix your plumbing emergencies the first time around. Who you work with matters, and in an emergency, each minute counts. Why risk it? My Plumbers LLC is the one to call. Dial 828-708-7107 today!
Common Plumbing Emergencies in Asheville, NC
A plumbing emergency is anything where water is actively leaking into your home or property. Situations involving raw sewage are also considered emergencies. Some of the most common plumbing emergencies we deal with are:
Overflowing toilets. Clogged toilets can be caused by a number of things, including flushing things that ought not be flushed.
Burst pipes. Pipes can burst for a number of reasons, including corrosion, freezing temperatures, and tree roots growing into pipes.
Leaking water heaters. If your storage tank water heater is leaking and the leak is not promptly addressed, it may result in flooding. Water heaters leak for many reasons, including a damaged water supply line, a broken pressure relief valve, or a faulty tank. If you notice your water heater is leaking, shut off its power, and contact a professional right away.
Flood risks. If your sump pump stopped working, a pipe ruptured, or a water shut-off valve has failed, you run the risk of flooding in your home. Flooding can cause tremendous damage to structures and can pose health threats. Don't wait. Call 828-708-7107 today.
Backed up sewer lines. When a sewer line is backed up, sewage sits at the backup point. Ignoring a clogged sewer line can lead to raw sewage seeping into your home through drains. Clogged sewer lines also prevent you from using running water in your home. A nasty and serious problem, don't wait if you suspect a backed up sewer line.
No access to water. Not having access to running water keeps you from cooking, cleaning, and staying hydrated. Similarly, if your water looks weird or smells and tastes funny, you may need to contact a professional.
It Can Wait Until Tomorrow
While the above are true plumbing emergencies, there are several other inconveniences that may not pose an imminent threat. Left unattended, however, these things can result in something larger and costlier. Addressing things like slow draining drains, garbage disposal repair, preventative maintenance, and minor repairs is important, but these things won't flood and damage your home, at least not immediately.
For the instances when you can't wait, there's My Plumbers LLC. We offer emergency plumbing services in Asheville, NC. We understand how stressful emergencies can be, so we do our best to provide open communication and great prices from start to finish. Dial 828-708-7107 to choose My Plumbers LLC.