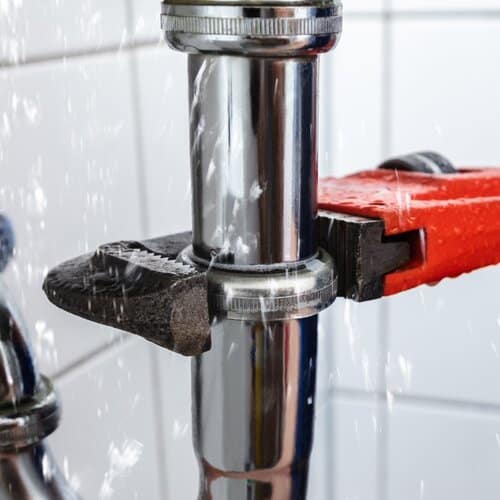 Don't Miss a Leak with Our Leak Detection Services
Leaks don't always involve water gushing dramatically from your pipes. Sometimes, leaks are more subtle but can have equally as serious consequences. If you suspect a water leak, My Plumbers LLC can help detect and repair them. We employ a variety of water leak detection methods, so no source evades our attention. All our plumbers are licensed, so you can trust that when you hire us, your work will be completed by someone who is fully trained and skilled. When it comes to leaks, something seemingly small can quickly spiral into something more serious and more costly. Don't wait until it's too late. Instead, call 828-708-7107 for leak detection and repair in Asheville, NC.
Common Indicators of a Water Leak
Some leaks are obvious. Others, not so much. A slab leak is perhaps one of the most serious leaks a homeowner can experience, yet they show very little signs. Slab leaks happen under your home's foundation. The foundation is a four to six inch thick piece of concrete on which your home sits. If pipes are leaking below the foundation, it's often hard to detect until substantial damage has been done. Even if your home is built on a crawl space or basement, pipes there can leak, too.
Additionally, pipes tucked behind walls and under floors can leak. Furthermore, service lines running from your meter or pump into your home are all susceptible to leaking. With all these hidden pipes, uncovering the source or existence of a leak is not always easy. For that, there's My Plumbers LLC.
Leak Detection in Asheville, NC
Our licensed plumbers use a variety of tools to help uncover leaks in your home or commercial property. Sewer cameras are invaluable tools that can aid plumbers in finding pipes that are obstructed, deteriorated, or otherwise compromised. Electronic devices allow plumbers to hear inside pipes. Trained experts can pick up on the distinct sound of a leak. Digital leak detection and hydrostatic pressure tests also aid in leak detection. Whether you know the location of your leak or have simply noticed a spike in your water bill and suspect a leak, My Plumbers LLC can help. Dial 828-708-7107, and let's get started.