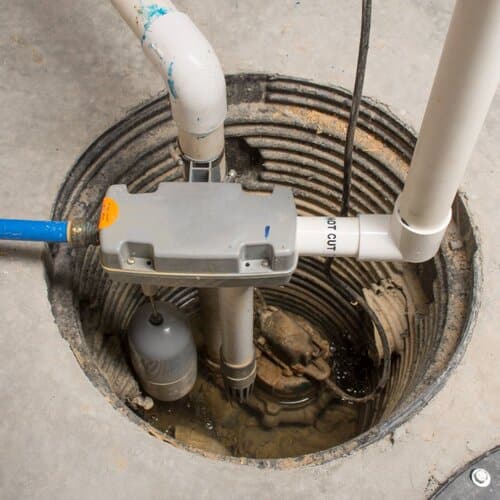 Plumbing Pumps for the Win
Plumbing systems use a variety of pumps to move water and other liquids through pipes. They can increase water pressure or move liquids to higher elevations. Pumps are usually used in combination with other plumbing components, like pipes and valves. Though pumps come in many shapes, sizes, materials, and modes of power, most plumbing pumps fall into one of two categories: submersible and non-submersible pumps.
No matter where in your system the pump is located, it will eventually require maintenance and repair. My Plumbers LLC provides installation and repairs on many types of plumbing pumps. We serve Buncombe and Henderson counties in western North Carolina and would love the opportunity to earn your business. Reach out to us at 828-708-7107 to learn more.
Understanding Different Plumbing Pumps and Their Functions
There are many kinds of pumps used in the plumbing industry. Pumps can be categorized as submersible or non-submersible. Submersible pumps live submerged in the liquid they're pumping. Non-submersible pumps, sometimes called inline pumps, are not designed to be submerged in the liquids they're pumping. Since they are not consistently submerged, the motor doesn't have to be completely sealed. The following are some of the more popular plumbing pumps:
Sump pumps. Sump pumps are installed in facilities that have basements below the water table or in very low points on the property where pooling water is an issue.
Sewage ejector pumps. Sewage ejector pumps are installed in septic tanks and are used to move dirty water away from the home.
Transfer/pony pumps. These kinds of pumps are used to move water from one place to another. For example, if construction is happening below the water table or a basement has flooded, a pony pump may be used to remove the water.
Circulator pumps. These kinds of pumps circulate heated water throughout the home. This reduces the amount of time you wait for water to warm up and, consequently, the amount of water you use. Circulator pumps are low-maintenance and energy efficient.
Booster pumps. Increase water pressure throughout your home with a booster pump installation. 
Well pumps. Continue accessing fresh water for your home with a well pump installation.
Lift station pump. A lift station pump is designed to transport wastewater and sewage from a lower elevation to a higher one.
Grinder pump. Grinder pumps are used when a building's plumbing is installed at a lower grade than the main or when there's not enough slope for gravity to cause flow. Grinder pumps grind up toilet paper and other waste from inside your home and transform it into a slurry that can then be easily pumped to the municipal sewer system.
Plumbing Pump Installation in Asheville, NC
No matter the type of plumbing pump you need, My Plumbers LLC offers pump installation and repair in Asheville, NC, and the surrounding communities. Your plumbing system relies on pumps to help transport water and waste to its destination. Whether you need a sump pump installed in your basement or a circulator pump for faster access to hot water, the licensed plumbers at My Plumbers LLC are here to help.  We have decades of experience in the industry and make customer satisfaction a top priority. Fast service, reliable results, and affordable prices are just a call away. Dial 828-708-7107 today.