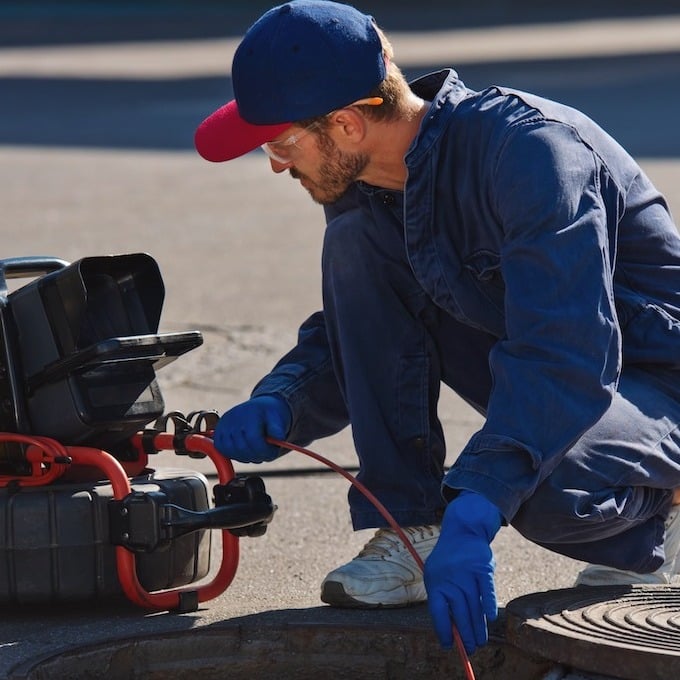 Determine the Cause of Your Pipe Blockage with a Sewer Camera Inspection
If your home is experiencing a pipe blockage, you'll be the first one inconvenienced by overflow from sinks, toilets, or other plumbing fixtures. The number of problems that stem from a pipe blockage includes but are not limited to unpleasant odors, unsanitary conditions, and potential damage to flooring, walls, and other important home structures. Our crew of plumbing experts at Asheville, NC is experienced when it comes to unclogging pipes and thus freeing the water or drainage line in a home or property. One of the most important tools in our collection is a sewer camera inspection, which we provide in Asheville, NC, and the surrounding areas. With a sewer camera inspection, we have the potential to accurately diagnose the source of your plumbing issue without using damaging traditional methods, including digging your lawn or flowerbeds. Give us a call at 828-708-7107 if you are interested in learning more!
The Benefits of a Sewer Camera Inspection
The benefits of a sewer camera inspection for your home or property include but are not limited to:
Early detection. the sooner you get to the root of a sewer or pipe problem, the better. Early detection can be the difference between hundreds of dollars in repairs or thousands.
Save more time and money in the long term. Sewer camera inspections have the capacity to identify the exact location and nature of the problem, eliminating the need for trial-and-error methods of repair.
Non-invasive. Sewer camera inspections are the best method to undertake when there is a very mysterious and pervasive plumbing issue and you need to get to the bottom of it fast. These inspections require no digging or excavation, minimizing the damage to the property during the diagnostic stage.
Experienced Plumbing Experts are Available
Our team is ready to help! With our equipment and supervision, we can help manifest a positive result with your sewer camera inspection in Asheville, NC. Call today! We are available during normal operating hours at 828-708-7107.