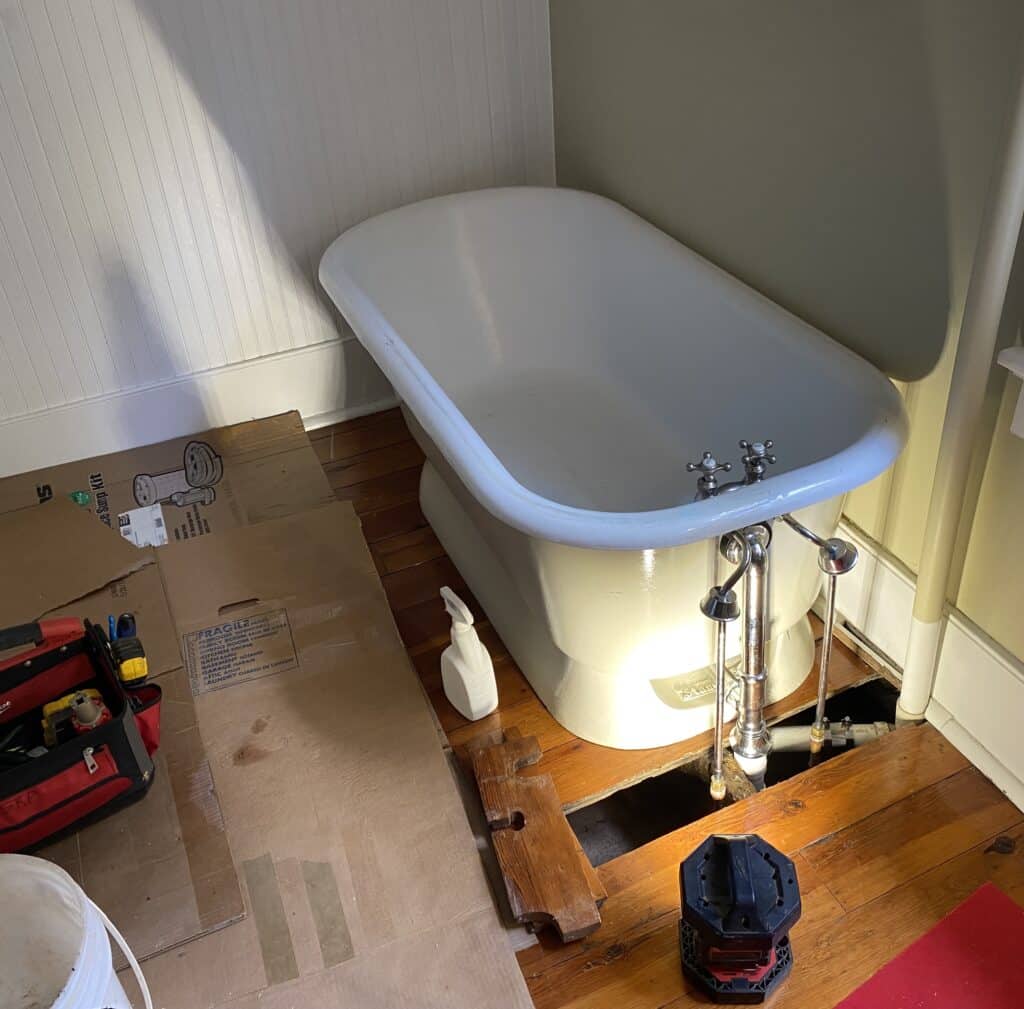 Ready For a New Shower?
Showers and tubs get used daily. Yet, when most people think of upgrading their home, a new bathtub doesn't usually come to mind. While there is no exact timeframe as to when you should upgrade your shower and/or tub, there are certain things that can let you know a repair or replacement is imminent.
Is your bathtub or shower stained, aging, or out of style? It may be time to invest in a new unit. While replacing your tub or shower is usually part of a bathroom remodel, it can be done as a standalone project as well. Many customers choose bathtub shower combos because of their versatility. Installing a combo unit starts at about $2,000 and can run close to $9,000, depending on the style of the tub. There are several other options as well. If you're considering a tub or shower replacement in Asheville, NC, call the professionals at 828-708-7107. We can help decide if it's truly time for a new shower and then help pick a unit that matches your space, style preferences, and budget. 
Is it time for a new shower or tub?
There are several things that can clue you in on the fact that you need a new shower or tub. Some of the most common signs include: 
Leaks. If your tub leaks on the outside, this could spell disaster for your floors, walls, and home's overall structure. 
Stains. Stains aren't actual problems, but they're ugly to look at. Most tubs are white or light-colored, making stains highly noticeable. While normal use makes tubs dirty, you shouldn't have to exert an abundance of effort to get them clean.
Cracks in the fiberglass. Cracks provide the perfect environment for mold and mildew growth. They also increase the likelihood of leaks.
Outdated fixtures. Bright colored tubs, popcorn ceiling, and oldschool fixtures are all a thing of the past. Get with the times with a new tub.
Mold and mildew. Mold and mildew love to hang out in the warm, damp conditions of your bathroom. While it is disappointingly common to see mold under and around the silicone in your bathroom, an excess could point to problems elsewhere.
If you are experiencing these and other indicators in your bathroom, it may be time to invest in a new tub or shower.
Different Options for Your Bathroom
Homeowners have options when it comes to choosing a tub or shower replacement. Here are some of the more common tub replacements in Asheville, NC:
Bathtubs. Bathtubs are great if you have kids or regularly enjoy bathing. A nice tub can also serve as the focal point in your bathroom. There are many kinds of bathtubs, including alcove, corner, drop-in, free-standing, and walk-in tubs.
Showers. Showers conserve water and space, and newer versions can have luxury updates like shower benches, second showerheads, speakers, and even steam features.
Transitional tubs. As you age, getting in and out of the tub can become more difficult. Transitional tubs have doors that open and allow easier entering and exiting.
Whirlpool tubs. Enjoy the spa treatment at home with a whirlpool tub. Built in jets provide bubbles, massages, and an overall relaxing bath experience.
Reach Out for Quality Service
Deciding on a new tub or shower for your home doesn't have to be an overwhelming process. Partner with local plumbers who are up to date on the latest products and technologies and enjoy a stress-free project from the initial contact until you enjoy your first shower in your new unit. Call 828-708-7107 to learn more.