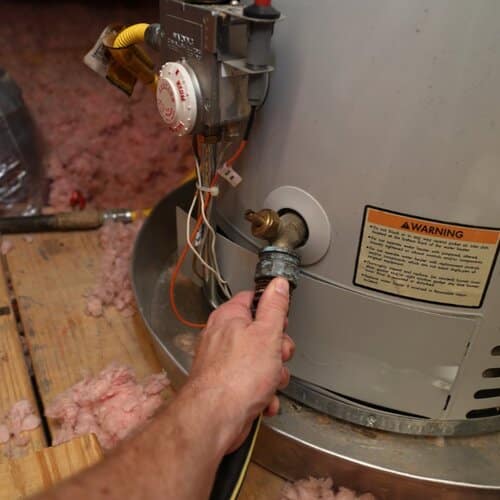 Keep the Warm Water Flowing
A water heater is a luxury that most Americans can't live without. But we often take our water heaters for granted and don't realize their importance until they fail. Water heaters work hard, but sometimes they work a little too hard and end up needing professional resuscitation. At My Plumbers LLC, we understand that water heaters are essential for comfortable living, so we work diligently to provide the repairs you need at a price you can afford. Our plumbers are licensed and insured and ready to offer the best plumbing experience you've ever had. Choose My Plumbers LLC for your next water heater repair in Asheville, NC.
Understanding the Different Kinds of Water Heaters
There are different kinds of water heaters, and each kind poses its own benefits and drawbacks. There are storage tank and tankless water heaters as well as electric and gas varieties.
Storage tank water heaters are perhaps the most common. As their name indicates, this variety features a storage tank that holds warmed water. Storage tank units can be electric or gas powered. While less expensive than tankless units, storage tank units have a relatively long refill time and provide a limited supply of hot water.
Tankless water heaters are sometimes called "on demand water heaters" because they provide an endless source of hot water. However, it's important to understand that these units sometimes take longer to provide hot water than storage tank units because the heating element must first heat up and then heat up the water. If the faucet is far from the tankless water heater, heating of water may take even longer.
There are also condensing water heaters, heat pump heaters, solar water heaters, and hybrid models. Knowing which kind to install in your home depends on your water supply needs, power source, and budget. But if you already have a water heater and are looking for water heater repair in Asheville, NC, we offer repair services, too.
Do water heaters require regular maintenance?
It's important to have your water heater flushed out at least once per year. Failing to flush your unit will result in sediment build up that will make your water heater less efficient.
Do tankless water heaters work if the power goes out?
Neither gas nor electric tankless water heaters provide hot water if the power goes out. While a gas-powered storage tank unit can't warm additional water during an outage (since they use electricity to ignite the pilot, maintain temperatures, and detect hot water supply need), the existing full tank of warm water might be enough for your needs. However, since tankless units don't have a reserve, you'll have no hot water whatsoever from your tankless unit during a power outage.
Should I choose a gas or electric water heater?
If you're concerned about the environment, electric water heaters are the way to go. Electric units are more efficient but will likely result in higher monthly bills. Gas heaters use more energy to operate and emit more waste, but since natural gas is less expensive, monthly bills will likely be lower with a gas unit. Upfront costs on both units are about the same. However, if you already have an electric unit, switching to a gas heater will require gas line installation, and that will require more money.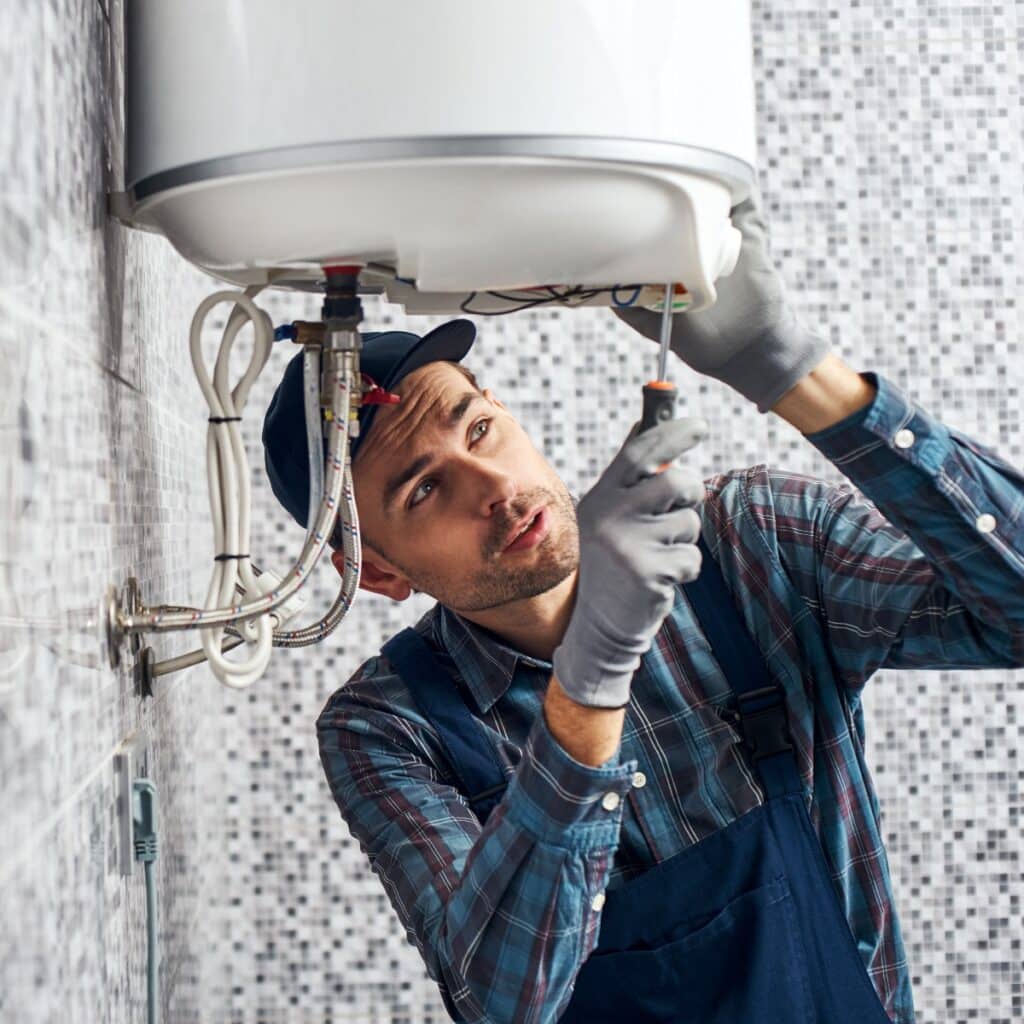 Typical Problems with Water Heater Installations
The average tank water heater can last about 13 years. Well-maintained tankless water heaters can run for up to three decades. Despite their relative longevity, a repair may be required before a replacement is necessary. Common problems with water heaters include:
Failing anode rod. The anode rod is the sacrificial lamb of your hot water heater. Its job is to wear itself down to maintain the tank. You see, a water heater tank is an intense environment — there's heat, moisture, and a metal storage tank. Together, these are the perfect conditions for rust and corrosion. As anode rods erode, they release electrons into the water in the tank, helping slow or prevent corrosion in the tank.
Water temperature issues. Lack of power, faulty thermostats, and faulty heating elements are often to blame when your water heater is experiencing water temperature issues.
Leaks. There are many things that can cause a water heater to leak. A bad gasket, improper water pressure, and overheating are just a few of the things that can cause your water heater to fail.
Colored water. Rusty or murky water can be a sign of corrosion inside your tank's inner lining. It may also be an indicator of a failing anode rod. If a corroded tank is the issue, replacing it is the only solution.
Strange sounds. Calcium and magnesium deposits are often to blame for odd noises coming from your water heater. Eliminate this issue by investing in whole house water filtration.
Lower water pressure. Low pressure often results if your pipes are too narrow. This problem tends to be more common in older homes.
Smelly water in tank. If there's foul smelling water inside your tank, bacteria is likely to blame. This is especially true if you operate on well water. Flushing stinky water in your tank or increasing tank temperatures to boiling might fix the problem. If the odor is of rotten eggs, a failing anode rod could be the problem, and replacing the rod may fix the issue.
Choose My Plumbers LLC for your Water Heater Repair Needs
If you're experiencing these or any other symptoms, My Plumbers LLC is proud to offer water heater repair services in Asheville, NC, and the surrounding communities. Sometimes, a water heater is outside of its warranty period or requires extensive repairs. In those instances, investing in a completely new unit may be the wiser decision. For those times, we offer gas and electric tank and tankless water heater installations. Reach out to us if you need help making the decision. Dial 828-708-7107.