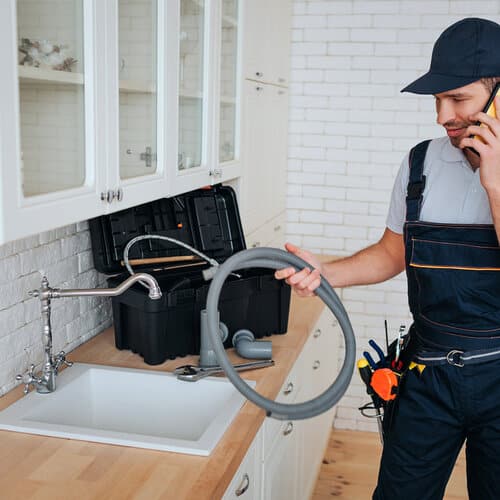 Quality and satisfaction are just a click or call away!
When you're standing in dirty toilet water with soggy TP around your ankles for the third time this week, the last thing you want when you call a plumber is to listen closely because menu options have changed. You want someone who will answer your call and is ready to provide the solutions you desperately need. My Plumbers LLC can be that for Asheville, NC, residents. We are a full-service plumbing company offering whole house re-piping, bathtub installation, water filtration options, toilet repair, and so much more. We also service and install gas lines and perform kitchen and bathroom remodels.
Trusted in the Asheville, NC Area
Our team of plumbers have decades of experience and are ready to respond to your plumbing needs. We've earned the trust of many of our locals and would love the opportunity to earn your business as well. Whether you have an emergency, want to invest in cleaner water for your family, or are ready to remodel that outdated bathroom, 828-708-7107 is the only number you need. Quality and satisfaction are just a click or call away.
Let's Connect
We know plumbing emergencies, clogged pipes, and leaking gas lines are no fun, and you shouldn't have to deal with these inconveniences longer than necessary. Choose My Plumbers LLC for a job well done the first time around. Call us at 828-708-7107, or send us a message, and let's get started.
1095 Hendersonville Rd
Asheville, NC 28803
828-708-7107