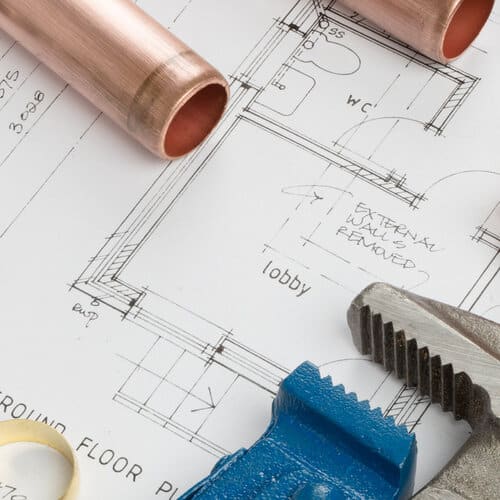 Your Local Plumbing Pros
Asheville is a great place to do life. It has opportunities for recreation, education, entertainment, and dining. Asheville, NC — most anyone who has visited loves it here. Yet, more fortunate still are the people who are able to call this slice of heaven "home." We're proud to be residents of Asheville, and we're proud to offer our plumbing services here, too. Owned and operated by long-time Asheville residents Johnmichael and Stephen, My Plumbers LLC is a full service residential plumbing company. Our plumbers have years of experience serving Asheville, NC, and the surrounding communities. You might have even seen our vans driving around town.
We pride ourselves in providing a positive plumbing experience because we are your neighbors. We frequent the same restaurants and shop in the same stores. And should we ever happen to run into each other, we hope to greet you with a smile (and not turn the other way and hide in embarrassment of a job poorly done). Without your satisfaction, our company cannot remain in operation, and we understand that, so we strive to make each interaction helpful and kind.
See what all we have to offer!
All our plumbers are licensed and skilled to perform these and other plumbing installations and repairs.
Water heater installation and repair. It's easy to take water heaters for granted. But what happens when they fail? For those times, there's My Plumbers LLC.
Kitchen remodels. The kitchen is the heart of the home, but wonky, tight layouts can leave it feeling more like a clogged artery. Get the space you need with our kitchen remodeling services.
Reverse osmosis water systems. Install a RO water purification system, and we guarantee it will be the best cup of water you've ever had.
Drain cleaning. Hair, soap scum, minerals in hard water, food scraps, and other debris can cause water to drain slowly. My Plumbers LLC can help do away with that inconvenience.
Faucet install. Maybe you want a high-end faucet or perhaps you just want yours to stop leaking — either way, we can help.
The My Plumbers LLC Difference
When you contract My Plumbers LLC, you can expect open communication, quality craftsmanship, and competitive prices. In fact, we offer flat rate pricing, so you don't have to guess about what will be on your final invoice. No residential plumbing job is too big or too small for us. Dial 828-708-7107, and experience the My Plumbers LLC difference.