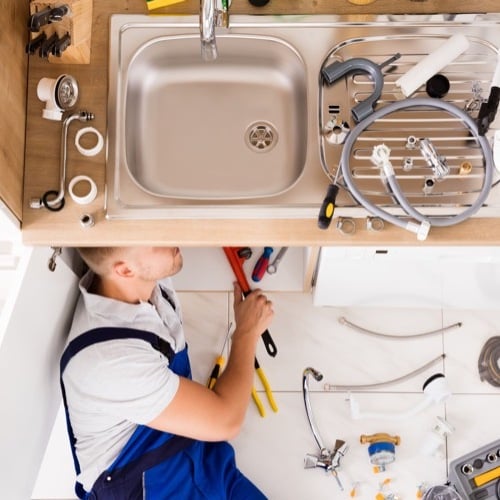 24/7 Emergency Plumbing Assistance
Plumbing emergencies can happen at any time and anywhere, that's why it's important to reach out to a plumber that can assist you at any time. Our team at My Plumbers LLC provides 24/7 assistance as an emergency plumber in Swannanoa, NC. No matter what problem you are facing with your plumbing give us a call day or night at 828-708-7107. We'll connect you with a certified plumber as soon as possible.
Services We Provide
There are a number of things that can go wrong with your plumbing system, in order to make sure that all connections are operable it's best to schedule an inspection as soon as you find any oddities happening with your plumbing lines. Here are a few examples of some emergency plumbing cases:
Gas Leak: Gas leaks are perhaps one of the most dangerous instances that can happen with your gas plumbing lines. When there are breaks, loosened connections and other damages to pipes, natural gas can infiltrate the surrounding area. If left unnoticed serious health risks can become involved and in some cases fires can erupt leading to extremely dangersious situations. Make sure to have a professional plumber out to fix gas lines.
Water Leaks: Although less hazardous, water leaks pose a similar threat to properties as far as how extensive damages can be. Water leaks can increase utility bills if left untreated and water damages can be severe as well. Our team will be able to trace the location of leaks and perform the right kinds of pipe repair or replacements when necessary.
Clogged Drains: Clogs can happen anywhere in your pipeline not just with water lines but sewer lines as well. Clogs can range from food blockages, soap scum build up, trapped hair, and even tree root infiltration with pipelines in the yard! No matter the issue, a trained plumber is able to access the situation and determine the best course of action in clearing out your pipeline without damaging pipe materials.
Get in touch with a professional plumber for an inspection today. There are many cases where an unlocked leak or other such issues cause further problems down the line so get connected to an emergency plumber in Swannanoa, NC fast! Call us today.
Call Us Today
My Plumbers LLC is a reliable and certified emergency plumber in Swannanoa, NC that's here for you at any time night or day. Call us at 828-708-7107 for assistance.