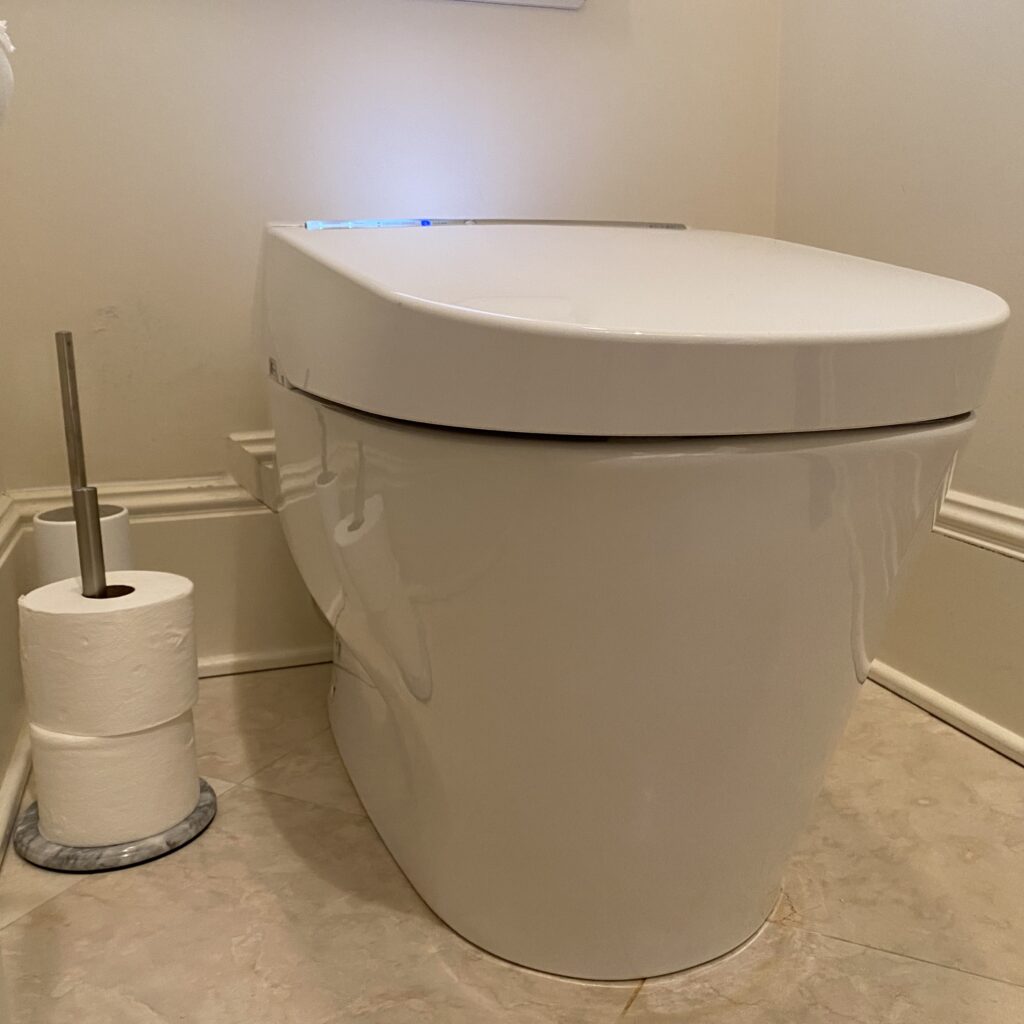 The Toilet — Essential for Modern Living
The loo, porcelain throne, potty — there are a lot of nicknames for your toilet. But one thing is for certain — they make life a lot easier and a whole lot more sanitary. A toilet is an essential component of modern living and something that we often take for granted — until they malfunction, that is. For times like these, there's My Plumbers LLC. 
We are a full service residential plumbing company serving Asheville, NC, and the surrounding towns. We offer toilet repair and installation services and can help you determine which route is best for you. Whether you're seeking to install a luxury bidet in your newly renovated bathroom or just want your current one to stop leaking, give us a call at 828-708-7107. Customer satisfaction is our top priority, and we won't rest until you are.
Common Toilet Troubles
Clogged toilet drains are one of the more common problems in the bathroom in the world of plumbing. Often, a plunger and a determined homeowner is all you need to get things flowing again. Other times, things are a little more complicated, and it's necessary to call in reinforcements. 
A toilet that is continually running is another problem that wastes a lot of money. Constantly running toilets run the risk of overflowing and can waste upwards of 200 gallons per day. These issues can be caused by broken flapper valves, worn-out flush valves, or corroded overflow pipes.
My Plumbers LLC is skilled to address these and other problems with your toilet. We can also replace water supply lines, flappers, seals, and valves. If your seat, tank, lid, cover, or bowl is damaged, cracked, or stained, we can replace those as well. While we offer a range of toilet repair services, sometimes your old toilet is too far gone and unworthy of repair. In those instances, you will benefit from our toilet replacement services.
Make the right decision, and choose My Plumbers LLC.
Customers have options when it comes to installing a new toilet, and knowing which one to pick can be a hard decision. My Plumbers LLC staff are familiar with most of the highest performing toilets in the industry and can make suggestions to match your space, style preferences, and budget. Call us at 828-708-7107, and let's get started on your journey to a new toilet.
In addition to toilet repair and installation, we can repair your faucet, fix your garbage disposal, and install a new water heater. Gas leak detection, slab leak repair, and water testing — we do that, too. Let My Plumbers LLC be your one-stop shop for all your plumbing needs.