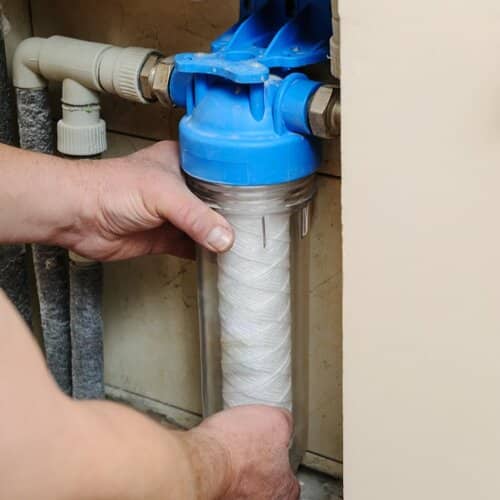 Taste Buncombe's Fresh Drinking Water
Buncombe County, North Carolina, residents are blessed with some of the finest drinking water in the United States. Much of the county's water flows from pure mountain springs into North Fork and Bee Tree Reservoirs. These pristine lakes are located in highly protected mountain forests in the cities of Black Mountain and Swannanoa, and hold our water until it's ready to be used by locals and visitors. The Mills River provides a large amount of our community's water as well. Despite our high quality of water, things like pesticides, weed killer, animal droppings, and dirt can make their way into these reservoirs. While our local water treatment plants cycle water through several phases of cleaning to remove sediment, animal feces, and chemical pollutants, people may wish to implement an additional layer of protection by installing a water purification system. 
Experience the Benefits of Purified Water with My Plumbers LLC
My Plumbers LLC provides water purification system installation in Asheville, NC. By investing in a water purification system, home and business owners can save money by eliminating the need for plastic water bottles. You'll also do the environment a favor by opting against bottled water. Water purifiers remove disinfection chemicals such as chlorine and heavy metals like arsenic, mercury, and lead. Purified water tastes and smells better than untreated tap water and aids in weight loss, reduces the risk of cancer, helps with nutrient absorption, and promotes hydrated skin.
Different Methods of Water Purification
Water purification systems work to purify water of biological contaminants, chemicals, and viruses. There are different methods of water purification. Reverse osmosis is one of the most popular forms of purification. Instead of using a carbon filter to trap contaminants, reverse osmosis forces water through a semipermeable membrane and allows the system to catch things that a carbon filter cannot. Distillation is another popular purification method. Water is boiled and the condensed steam collected. Ultraviolet treatment uses UV radiation to kill organisms living in water but cannot remove sediment.
Schedule Your Service Today
Home and business owners may be surprised to learn that their tap water contains a lot more than they bargained for. Chlorine, pesticides, lead, and other harmful substances make their way through our pipes and down our faucets. Protect your family and help the environment by investing in a water purification system. The professionals at My Plumbers LLC proudly install and repair water purifiers in and around Asheville, NC. Give us a call at 828-708-7107, and let us help choose the right system for you.